Bringing forth a range of products such as Asbestos Cloth, Asbestos Fiber Cloth, PTFE Products, Brake Lining, PVC Strip Door etc.
Our Introduction

To satisfy the prerequisites of non-asbestos packaging and asbestos packaging goods, our company, Asbestos India, was introduced in 1972. Our company provides our clients the ideal blend of individual service, application versatility and product quality in this field. With immense industry experience and know-how to provide expanded productivity, our company has enrolled a fortunate place of one of the main manufacturers, traders and exporters of Industrial Asbestos Products, Asbestos Cloth, Asbestos Fiber Cloth, Asbestos Products, Non-Asbestos Goods in this aggressive industry. Further, with the usage of most recent advancement and modern techniques, our company makes a wide range of goods, such as PTFE Products, PVC Strip Door and Brake Lining, to name a few.

Under the master leadership and guidance of our originator, Mr. Jayesh Shah, our business has encountered enormous achievement in this area. His profitable intuition and rich mastery has not just helped us in expanding our assembling capacities yet additionally, adjusting our manufacturing methodology to design and develop products as to fulfill our customers demands. Our steady focus on front line manufacturing services and solutions as well as client driven uses help us in taking care of the requirements of a quickly extending client base.

Additionally, our system of quality is continually enhanced through consistent checking by employee involvement all through our company. This empowers us to fulfill the evolving demands of the business as well as our own dedication to provide quality products intensely priced on times premise to our customers.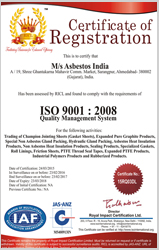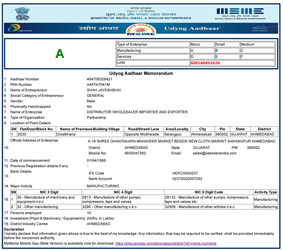 Get in touch with us